Out of the box, FreshMVVM offers a Master/Detail page navigation container that works nicely. However, it does not support lazy loading the pages as you navigate to them. Below, I demonstrate how I've done it.
We need to replace the FreshMVVM original implementation of FreshMasterDetailNavigationContainer. Note that the implementation below is mostly a copy with the following changes:
The list view is grouped
Each item in the list can have an icon
In the AddPage methods, we no longer create an instance of the pages added, we just add a light reference to a collection
The menu page is a xaml file instead of fully created in code
Only when the menu item is tapped we instantiate and display the Page and ViewModel
LazyLoadedPage class:
INavigationContainer implementation:
MasterPage.xaml:
Usage:
Here is how the app looks like on Android: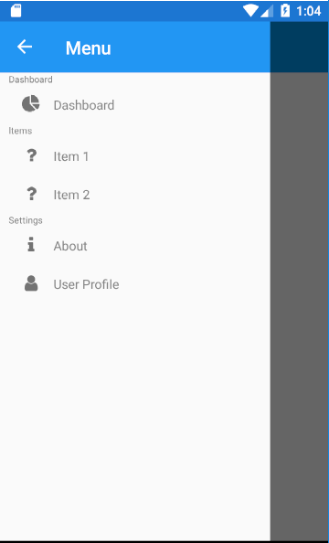 Running Lazy Loaded Master Detail example in Android emulator
And here is the code for this post.
Cheers!